Who we are
Zone Parking Solutions provides turnkey solutions to meet the parking needs of clients often in highly regulated environments. Our team of dedicated experts have years of experience in Parking Management, Consultancy and Infrastructure Development and can deliver fully integrated parking solutions to a variety of clients. Our portfolio includes amongst others, Government Entities, Major Hotel Chains, Property Developers, Shopping Malls, Universities and Hospitals. ZONE is unique in that it can deliver from the planning stage through to delivery where it can invest, procure, design, operate and manage on any project size.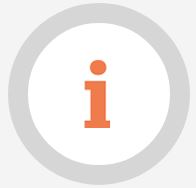 ZONE delivers Central Parking Management Systems (CPMS), training & supervision of parking inspectors, management of parking enforcement, permit schemes & prepaid cards, vehicle removal and pound operations and back office processing. We have the capability to design smart parking systems starting at the drawing board to traffic flow and equipment placement. ZONE has the financial capability to procure equipment under various schemes such as BOT.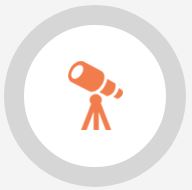 Our strategic vision is to be the leading integrated parking solutions provider in the Middle East, by bringing world-class parking technology and services, and delivering outstanding customer experiences to a wide range of public and private organizations.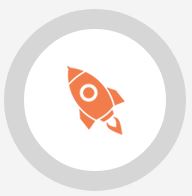 To position the business for continued sustainable growth by providing outsourced solutions in regulated environments across the Middle East. We strive to develop and share new ideas for doing things better, by identifying new trends from across our business and the industry. We make sure that implementing best practices is always in the best interest of our clients. We support our people and ensure that they have the capacity and capability to realize their own, and their teams' potential we grow them to become the future leaders and this is what sustains our culture. To keep the customers that we serve at the heart of what we do, we encourage and support our people to go the extra mile to provide outstanding customer service.
A Message From Our Chairman
Dear Client,
At Zone Parking Solutions, we bring proven methods of international parking management to the Middle East. Our modern parking solutions are designed to meet the needs of our customers ranging from bringing control to a small private car park to transforming the parking behavior of an entire city and significantly enhancing its image in the process.
With parking space often in short supply, we understand how important it is for the space available to be optimized and efficiently run. We also know that customers are looking for experienced parking companies that offers high quality service and professionalism but at a cost effective price. Zone offers this combination of benefits to our customers through all stages of the life cycle from planning and design through to solution implementation and subsequent car park operation.
As the culture of paid parking grows in the Middle East, so do we. Although not yet fully accepted in the region, widespread paid parking is inevitable. In fact, we regularly receive positive feedback from the public thanking us for sorting out parking problems in their area. They regard the charges as a small price to pay for the benefit gained. It's therefore an exciting time to be part of this industry. At Zone, we have the world's most advanced technological resources available to us and that is why we can offer some of the most modern (advanced) parking solutions, both On/Off street in the market today.
Zone Parking Solutions strives to be the most efficient, responsible and effective in the industry. With a great deal of dedication and passion, we will continue offering our valuable services throughout the Middle East and beyond for many years to come.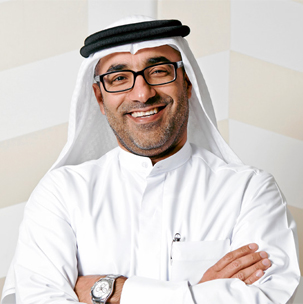 Ali Hamad Lakhraim Al Zaabi
Chairman
Ali Hamad Lakhraim Al Zaabi
Chairman of the Board
With an extensive and highly successful business career, Mr. Ali Hamad Lakhraim Alzaabi is the Chairman and Founder of the Lakhraim Business Group, a dynamic and highly respected group of companies with investments and ventures in various market segments across the Middle East & Africa. Lakhraim Business Group has already grown significantly since its inception and now holds a diverse range of interests across Hospitality, F&B operations, Investments in service-related businesses and Real Estate.
As Founder, President and CEO of Millennium & Copthorne, Middle East & Africa (MEA), Mr. Alzaabi is responsible for bringing the international hotel group to the region. Since 2001, he has cultivated partnerships with reputable owners to build a portfolio of 22 operational properties, and with an aim of 100 hotels by 2020 has firmly established it as one of the fastest growing hotel management companies in the region. With a clear vision to innovate and capitalise on new trends, Mr. Alzaabi has created and introduced an array of distinct brands to the region, serving different market segments and representing quality and value in every class.
Mr. Alzaabi's involvement in the MEA hospitality sector extends beyond Millennium & Copthorne, with a number of investment companies operating across a spectrum of market segments and holding assets worth more than US $3billion.
This involvement extends to the joint venture operation of Autogrill, the world's leading provider of F&B services for travellers. He is also recognised for the successful introduction of Compass Group, the global leader of contract food and support service, into the MEA market.
Mr. Alzaabi began his illustrious career in 1992 when he joined the Abu Dhabi Investment Authority as an Assistant Manager of the Real Estate Department. In 1996, he joined Abu Dhabi National Hotels as General Manager before being promoted to Deputy Director General in 1999. He has since contributed significantly to the development of the hotel and hospitality service sector across the Middle East region and is regarded by Hotelier as one of the "Top Ten Most Powerful Hoteliers" and amongst the highest-ranking hospitality professionals in the Arabian Business Power 500.
Mr. Alzaabi's philanthropic endeavours include the development of Hamad Centre for Special Needs in Abu Dhabi, a not for profit organisation dedicated to helping children with Autism. He is also Sponsor of the "The Ali Alzaabi Young Business Leaders Scholarship Fund" at American University of Sharjah.
Executive Roles, not limited to.
– Founder, President and CEO of Millennium & Copthorne, Middle East & Africa
– Founder and Chairman of Zone Parking Solutions LLC, the largest UAE-based parking solutions company
– Founder and Chairman of Arady Properties (PSC), a private joint stock company focused on private equity in real estate in GCC countries
– Founder and Chairman of Hamad Centre for Special Needs, a not for profit organisation dedicated to helping children with Autism
Awards, not limited to.
– "Middle East's Leading Personality for Outstanding Services to Tourism 2015" – World Travel Awards
– "Middle East's Leading Travel Personality 2014" – World Travel Awards
– "Top Ten Most Powerful Hoteliers" – Hotelier Middle East
– "Top 100 World's Most Powerful Arabs" – Arabian Business
– "Highest-ranking Travel and Hospitality Professional" – Arabian Business' Power 500
Emad Majid
Board Member
Emad is the Chief Legal Officer of Lakhraim Business Group, and is responsible for the Group's overall legal affairs and sits on a number of its boards. Prior to joining Lakhraim Business Group in December 2014, Emad was a Partner with PwC Legal, his role and responsibilities included leading the legal work stream as consultant to GCC states on legal matters relating to the redrafting and implementation of their local statutes and public policy.