7 Requirements to Consider Before Operating Any Car Park
Publication date: 09 Aug 2016
It may not be as simple as it sounds. These guidelines will help you better understand what needs to be done in order to have an optimal car park operation.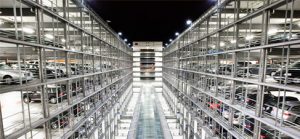 1) Assess your area requirements before you invest in building a car park
As much as people might think that a parking business is simple and straightforward, it is important to treat it as you would treat any other business. Therefore, doing a feasibility study before the investment is highly recommended. Always consult with a professional when you are in doubt as it is common for investors to miss out on considering the following:
Actual spaces required.
When it comes to planning and building a car park, make sure to consider the future, this will ensure the sustainability of your business. Pay attention to urban planning and the complete development of the area.
Consider the type of vehicles that will most likely park at your facility. You do agree that a truck requires a larger space than a car! In designing your car park, make sure that you allocate a marked section for larger vehicles. This will provide all your customers with adequate spaces, won't double park and it will minimize the chances of vehicle damage due to uneven parking.
The type of customers dictates the type of business. If the area, you want to invest in does not have the type of customers that are willing to pay a premium fee, then your project will not be commercially viable. Cheaper parking is usually provided by government and is on-street; having the same pricing rates in a private car park won't yield the needed revenues for your ROI.
2) Don't fail to invest in the right design
Design your car park based on the technology that you want to invest in and not the other way around. Before having today's advanced technologies, car parks had a very conventional design, which meant customers had to drive round and round until they found a vacant spot. This lead to a waste in resources such as: traffic congestion, waste of time, environment pollution and increased petrol consumption, all of which added to the frustration of customers. With the transformation of today's world towards smart cities and the introduction of smart tech, customers can now easily identify vacant spaces and use designated routes to find them. As a result, customers are enjoying a better customer experience and are satisfied with the perks that new technologies provides.
Spiral designs are the most effective way for customers to reach alternative designation faster.
People like convenience, so make sure to have multiple entries to your main facility.
Include multiple entries to your car park in order to insure continued operation in case one entry point gets blocked due to vehicle breakdown, equipment failure or any unforeseen hurdles.
3) Color combination reduces cost? And technology controls your traffic flow!

Yes, the above statement is very much true, here's how:
A correct color combination can make all the difference! For example, light colors accumulate more stains, this will increase your maintenance cost on the long run. Therefore, the right combination of lighting and color of paint will enhance the visibility of your car park on one hand while lowering your electrical bill on the other hand.
One thing you don't want to be facing especially at peak hours is having to control traffic, particularly in the summer time where heat is a treacherous factor that will take its toll on your staff. By installing a Parking Guidance System (PGS) you facilitate wayfinding for your customers that will substantially improve your traffic flow leading to a better customer experience.
4) Determine your CCTV requirements:

An important factor to consider when building your car park is to identify your CCTV requirements. Will you focus on security, or do operational benefits outweigh them?
Operational: entry / exit practicality, payment machines, main driveway
Security: face detection & recognition, movement detection, wide visual coverage
A central control room operating your CCTV and Parking Management System is very crucial for managing multiple sites in a more effective and efficient way.
Make sure that you are compliant with local authority regulations.
5) ANPR + CCTV + PGS, but what does it all mean?

This might sound like a barrage of combined tech, but this is just about a dream come true for any parking operator. The benefits of combining these three systems are endless; here's a beautiful picture to paint:
ANPR (automated number plate recognition) scans vehicles and registers them, CCTV monitors and geo-locates them and your PGS (parking guidance system) directs the traffic flow. It's like Tetris on steroids! where all the pieces of the puzzle simply fall into place. Smooth operations, security and peace of mind and a great customer experience.
Many manufacturers have developed these system, but we are not here to advocate one over the other, however we can surely advise you on which system works best for your business model. What we would like to highlight is that these systems provide both the operator and the customer with great functionalities, on one hand the operator has complete control over the car park and the customer can effortlessly identify vacant spaces to park and easily locate them upon collection.
6) Optimize the revenue of your car park
By offering auxiliary services such as Vehicle Tinting, Car wash and Car Detailing you optimize the revenue streams for your property, this will make your car park the preferred choice for many customers who look for that extra something that you can offer, it's the cherry on top. In a place where everything revolves around excellent services, your business needs to stand out from the competition and offer more than just the basics.
7) Did you know that you may cover your consumables cost by advertising on tickets and receipts!

The first thing that comes to mind when we hear about the word "advertising" is a giant billboard ad or a TV commercial. Although this might be true, but when operating a car park the first thing you need to do is to raise awareness of your business. Once that is done it will be easier for you to sell indoor advertisement space in order to maximize revenue.
A hot location is one with a large footfall so before you start thinking about profit, put your business on the map first. As a successful marketing strategy for a car park, we suggest you attend to the following:
First: Place directional signage in the city in order to facilitate locating your car park.
Second: Place some outdoor advertising in order to promote your car park and services.
Third: Create indoor advertisement, by selling ad space, to optimize your revenue streams.
Conclusion
Still alarmed? Don't be, we've got you covered!
Zone Parking Solutions has helped many clients achieve tough KPIs with high results through its formula for success that guaranties a profitable car park operation. We're just a click, an email or a call away so choose your preferred channel and get in touch with us now!
We want to help. No seriously, we'd love to help.