7 Requirements to Consider Before Operating Any Car Park
Publication date: 28 Jul 2016
Tips and tricks that will give you a better understanding on how today's parking management is done in the most effective and efficient ways.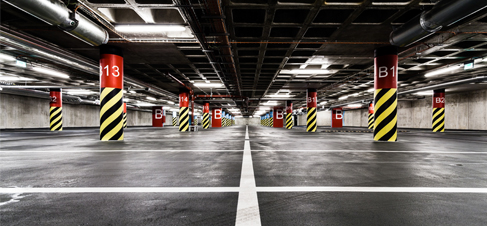 1) Understanding the Technology

Keeping up with new tech is crucial for a successful car park operation especially at the procurement stage. There is nothing worse than choosing an outdated technology only to find out that it needs an upgrade or replacement. Spending thousands, yet millions of AED Dirhams in the wrong technology can prove devastating to a business and it tis something that you need to pay great attention to; by doing so your business can save valuable time and money.
2) Health and Safety

This is the area where most businesses fail to pay attention to, and is something that needs to be a top priority. In order for your equipment to remain operational it needs to be healthy through regular maintenance, and safe through periodical testing; fail to do so and you can kiss your investment goodbye! Remember, regular maintenance makes your equipment last longer, therefore reduces the cost of replacement and the cost of law suits should it breakdown and result in severe damages to your customers.
3) The wrong person in the wrong place, its cheaper; or you might think it is!

Most businesses get lured into hiring security personnel to operate a car park believing that it's a simple task to handle. It is simple, but only when handled by a professional operator.
It is easy to serve passengers on a plane, many of us might believe that the cabin crew are merely waiters or waitresses, but in reality they are our guardian angels in times of an emergency. They are trained to handle panic on large scales, trained to be lifeguards who rescue people from drowning and trained in survival skills should we get stranded on an island. Now tell me, do you still see them as just people serving us on a plane?
The wrong people that are put to manage a car park will eventually hit a brick wall when faced with a situation they are not familiar with, nor are they trained to handle something like equipment failure, a confrontational customer or an emergency. Only by hiring the right professionals that can deliver an optimal operation and offer a world-class customer service, can your business yield satisfied and repeat customers.
4) Fees should be in line with the demand on the car park and affordable to your customers

Fees should be well studied in terms of customer type, demand on the area and other competitors operating in the area. Additionally, you can include different types of parking such as long term or short term and you may include a variety of options for season tickets such as: 24/7, residential, commercial, weekend only, validation options, and congress ticket that is ideal for hotels and events.
5) Diversify your payment methods
Customer satisfaction is key to any business and as such you need to make sure that your payment methods are convenient to your customers' needs. Offer them different channels such as:
Cash payment
Cards (debit, credit, prepaid, postpaid, value cheque)
Mobile payments (SMS & Apps)
6) Use technology to prevent ticket manipulation and revenue loss:

Here's a scenario:
Car A parks for several months at a parking lot. Car B enters today with a new ticket and both cars are owned by the same customer. The customer then uses the ticket of Car B (new ticket) to exit with Car A in order to avoid long stay charges on that vehicle. In order to exit with Car B, the customer then claims to have lost the new ticket of today's entry for which he would only be charged for "lost ticket". By doing so the customer would have avoided paying for the longer period (months) of stay for the ticket of Car A that is a substantially larger bill.
With the use of ANPR or LPR you can stop this from ever happening. These systems link the vehicle's license plate to the ticket that will put an end to card manipulation.
7) Implement professional Control & Audit processes to prevent revenue leakage
One of the most alarming issues that a business can face is revenue loss. Be it due to equipment failure that would result in the stop of operations, physical damage or staff shortages, all these factors can have a negative effect on your business; as such control & audit processes are put in place.
We would like to bring to your attention a few of them:
Segregated reconciliation channels and methods such as collection agents (internal / external), operation teams, centralized cashier office teams (comparison report). Revenue Vs. Occupancy
Centralized cashier office to manage your revenue from all streams: Parking revenue, vending machines, car wash and any other auxiliary services.
Segregate staff duties & access levels so that your operation staff would not have access to cash boxes inside your payment machines, this way you avoid cash leakage. This is done through what is known as blind reconciliation where no party is aware of the real figures of the other party.