Cleveland Clinic Caregiver Honors Award
Publication date: 18 Aug 2015
Zone Parking Solutions is presented with the Caregiver Honors Award from Cleveland Clinic Abu Dhabi.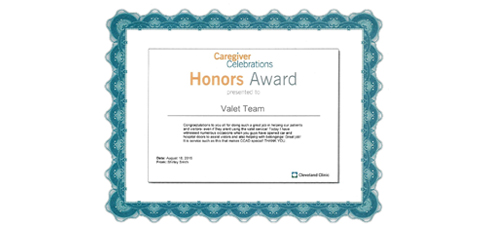 Zone Parking Solutions continuously strives to provide its customers with the best quality in service, this is demonstrated through the staff's ability to go the extra mile and out of its way to provide an optimal experience. These attributes are standard in the way our teams operate, which puts our clients at peace of mind knowing that we will meet their standards, every time!
Get in touch with us
*IMPORTANT! Please do not use this form to apply for jobs, to do so, visit our careers page.